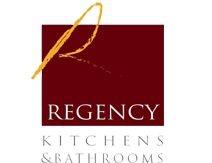 ACF Kitchens Ltd T/a Regency Kitchens and Bathrooms
is rated
outstanding!
About ACF Kitchens Ltd T/a Regency Kitchens and Bathrooms
My New Kitchen The department of Inclusive Learning is running a City and Guilds progression into work coure, and i am running a small cafe to teach student skills, and help them gain work experience in catering. We needed a new kitchen to enable students with disabilities to access all the equipment. This will enable students to train in catering and customer service skills, therefore giving the students the skills they need to possibly join thwe workforce in the future. After several meetings and discussions with Regency Kitchens and several heads of department, Southwark College had the go ahead for a brand new kitchen. Regency arranged to come into the college the last wek of term. I had cleared most of the equipment into storage, leaving the old empty cupboards ready to be taken out. The chaps arrived and cleared the old kitchen into a skip, leaving an empty shell ready for the new equipment. This was to include a rise and fall hob sink and rise and fall wall cupboard. Regency arranged everything for us, and all the new equipment arrived ontime and in pristine condition. The men from from Regency worked solidly all week and consulted with me when required throughout the week, as to the actual positioning of certain items (large rise and fall island etc) During the week the work involved:- Taking out old kitchen Arranging disposal of old kitchen Tiling all walls Installation of large island, wall and base units x 3 sinks ovens hobs etc. I was amazed that the installation only took one week, as it is a large area. When everything was in place, the paperwork and instructions for equipment were explained and filled in. The whole process from start to finish, due to the expertise of Regency Kitchens, was stress free and uncomplicated. I now have the special equipment i need fro my students who will be able to progress in the skills of catering, i a safe hygenic and accessible kitchen. The students are extremely excited about their new kitchen, and are fascinated with the rise and fall wall cupboard, as are the staff. I would be more than happy to recommend Regency Kitchens, as i have found them to be very professional and experts in their field with excellent customer and aftercare service. Many thanks for all your hard work and brilliant advice throughout. Julie Irvine Head Food Technology
Click here to see more reviews for ACF Kitchens Ltd T/a Regency Kitchens and Bathrooms
The above reviews are the opinions of the individuals submitting them and not necessarily a true reflection of the performance of this business. We therefore disclaim all liability and responsibility arising from any reliance placed on them.
We monitor the performance of over 15,000 home improvement businesses to make sure customers like you can buy with confidence.
We can help you find the best quote for your project, or you can submit your best quote to us and we'll use our buying power to get you a guaranteed trade discount.
But it doesn't stop there because we'll also protect your deposit and monitor the work carried out by your chosen contractor.
All for FREE!
We're Trading Standards approved too, so buy through us and you really can buy with confidence!