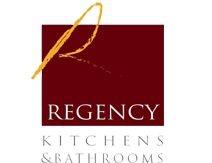 ACF Kitchens Ltd T/a Regency Kitchens and Bathrooms
is rated
outstanding!
About ACF Kitchens Ltd T/a Regency Kitchens and Bathrooms
REGENCY KITCHENS Disability Action Yorkshire is a charity that provides services for disabled peope including residential care with training for independant living. Our care home at 34 Claro road was purpose built in 2007 but by 2010 it became apparant that the kitchens were not meeting the needs of the people that lived there. Whilst worktops sink and hobs were low level they were fixed height which meant that they were not easilt accesible to all people. We chose Regency Kitchens for a number of reasons. The price was highly competitive, which was of course a crucial element. We were also extremely impressed with the range of electronically adjustable units, wall cupboards, sink, hob and worktops. We were able to choose contemporary finishes, which is important as our service users are aged from 18-65, with the majority being in the younger age bracket. What impressed us most, however was the time spent in designing, making suggestions that we had not thought of aqnd the fact that the designers actually talked to the service users to find out what they wanted from their kitchens. From placing the order to installation was amazingly quick, a matter of weeks. The fitters were quick, effecient and discreet. The old kitchens were dismantled and new ones installed, including flooring within two days. We really were surprised at the speed at which the job was completed. The finished result was better than we could have anticipated. Now service users can access all of the cupboards, including wall units, easily. Every appliance is accessible and easy to use from the rise anfall hob to the talking microwave. The new kitchens have made a real and valuable difference to the people that live at 34 Claro Road. They have reported that they find them easy to use, but most importantly that they have helped them to maintain, and in some cases gain independant living skills. We will be using Regency to install further kitchens in the training flat at the centre and also in our newly acquired holiday accommodation. Again we have found them to be most helpful in the designing of kitchens in less conventional areas. From first contact to aftercare we have been completely satisfied and would recommend Regency Kitchens to anyone looking for a quality service and product. Jackie Snape Chief Executive Disability Action Yorkshire
Click here to see more reviews for ACF Kitchens Ltd T/a Regency Kitchens and Bathrooms
The above reviews are the opinions of the individuals submitting them and not necessarily a true reflection of the performance of this business. We therefore disclaim all liability and responsibility arising from any reliance placed on them.
We monitor the performance of over 15,000 home improvement businesses to make sure customers like you can buy with confidence.
We can help you find the best quote for your project, or you can submit your best quote to us and we'll use our buying power to get you a guaranteed trade discount.
But it doesn't stop there because we'll also protect your deposit and monitor the work carried out by your chosen contractor.
All for FREE!
We're Trading Standards approved too, so buy through us and you really can buy with confidence!