Vertically sliding windows for a traditional styled terraced house
- Dec 4th, 2015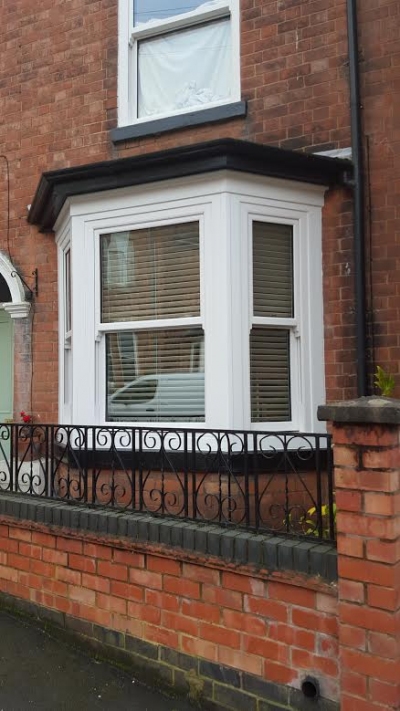 These sought after town houses in Leamington Spa have a unique style. Built as cottages for workers around the turn of the last century they are popular for first time buyers and people wanting a stylish traditional property.
The original vertically sliding timber windows play such an important part of the look and appeal of the house but sadly single glazed timber windows are cold and can be very draughty.
Changing the windows for modern A rated UPVC makes a huge difference to the warmth of the house but it needs a careful approach so as not to spoil the proportions of the house.
Our client is delighted with the results.