Doing our bit for the earth!
- Mar 1st, 2017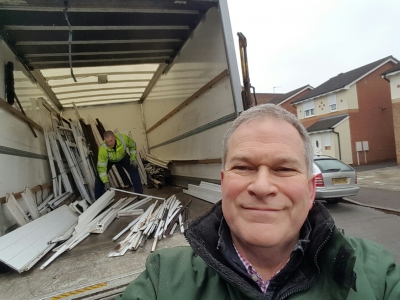 Recycling has become the norm in our home lives and of course it is essential that businesses follow suit. We all have to take responsibility to keep our world clean and tidy and to reduce the amount of landfill each year.
At Rugby Double Glazing we strongly believe in recycling the products that we take out of peoples' homes and enabling them to be reused and made into new products for the future. This saves the earth from being burdened with more rubbish and serves
a useful purpose in the creation of new products.! See our lovely recycling pictures for proof of our commitment.